Paolo Tarolli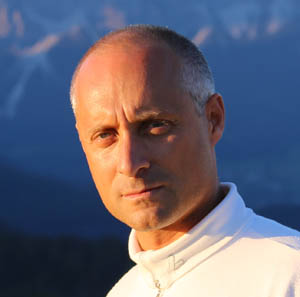 Associate Professor
SDS: AGR/08
Address: Viale dell'Università, 16 - Legnaro (PD)
Phone: +39 0498272677
Fax:+39 0498272750
E-mail: paolo.tarolli@unipd.it
CV (english), CV (chinese), CV (italian)
POSITIONS
2017 – Adjunct Professor: University of Georgia (USA)
2017 Visiting Professor: Guangzhou University (P.R. China)
2015 – Associate Professor: Department of Land, Environment, Agriculture and Forestry, University of Padova (Italy)
2013 – Visiting Professor: China University of Geosciences in Beijing (P.R. China)
2011 - 2014 Assistant Professor: Department of Land, Environment, Agriculture and Forestry, University of Padova (Italy)
2011 - 2013 Visiting Professor: Earth Sciences Department, National Cheng Kung University (Taiwan)
2011 Visiting Professor: School of Architecture, Civil and Environmental Engineering, École Polytechnique Fédérale de Lausanne
2010 Visiting Scholar: Geography Dept., National Taiwan University (Taiwan)
2010 Marie Curie Fellow (Experienced Researcher): Institute of Inland Waters, Hellenic Centre for Marine Research (Greece)
2009 - 2013 Adjunct Professor: Marche Polytechnic University (Italy)
2008 Visiting Scholar: Civil Engineering Dept. and St. Anthony Falls Laboratory, University of Minnesota, USA

COMMISSIONS OF TRUST
2018 - Deputy Chair sub-division 7 of the Italian Society of Agricultural Engineering
2016 – Chair of the European Geosciences Union SSS subdivision SSS12: Material and Methods in Soil Science
2015 – Chair of the European Geosciences Union NH subdivision NH6: Remote Sensing & Hazards
INSTITUTIONAL RESPONSIBILITIES
2017 – 2022 Scientific Coordinator of the MoU between China University of Geosciences (CN) and University of Padova (IT)
2017 – 2022 Scientific Coordinator of the MoU between Massey University (NZ), University of Lincoln (UK) and University of Padova (IT)
EDITORIAL POSITIONS
2018 - Editorial Board Member: iScience (Cell Press)
2018 - Associate Editor: Land Degradation & Development (Wiley)
2017 – Editorial Board Member: Quaternary (MDPI)
2017 – Associate Editor & Advisory Board Member: Remote Sensing (MDPI)
2015 – Editorial Board Member: Heliyon (Elsevier)
2014 – Editorial Board Member: Anthropocene (Elsevier)
2014 – Editorial Board Member: Earth Surface Processes and Landforms (Wiley)
2014 – 2017 Editorial Board Member: Land Degradation & Development (Wiley)
2013 – Associate Editor: Journal of Mountain Science (Springer)
2012 – Editor: NHESS (Copernicus)
2012 - 2014 - Guest Editor: Geomorphology (Elsevier)
Google Scholar, SCOPUS, ResearcherID, ORCID
Tarolli is author, since year of PhD (2006), of 74 papers (2 invited review articles, 5 special issue editorials) published and in press in international peer-reviewed journals with the following publication metrics: Google Scholar (h-index 31, total citations 2733), SCOPUS (h-index 27, total citations 1974). He is also the author of 1 movie review and 3 book reviews in international peer-reviewed ISI journals, 2 chapters in Encyclopaedia, 10 papers in books, 18 papers in conference Proceedings, and 139 presentations (3 invited keynote talks, 3 invited talks) at national/international meetings (39 orals and 100 posters).
- Earth surface processes analysis
- Humans-Earth interactions
- Water Resources and Society
- Anthropogenic landscape analysis
- Land Degradation
- Soil erosion
- Natural Hazards
- Landslides
- Hydrogeomorphology
- Digital Terrain Analysis
- Lidar
- Structure-from-Motion photogrammetry
- UAV
- GIS
Topics:
Humans-Earth interactions; Soil and Water Resources Management; Agricultural impact on water resources; Effects of urbanization and technological innovation in agriculture; Earth-Surface Processes analysis through high-resolution topography; Land Degradation; Landslide and erosion processes analysis; Digital Terrain Analysis; Lidar applications; Structure-from-Motion photogrammetry, UAV.
Where:
Italy, France, UK, Romania, P.R. China, New Zealand.