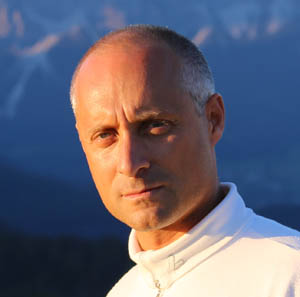 Full Professor
  SSD: AGR/08
  Address: Viale dell'Università, 16 - Legnaro (PD)
  Phone: +39 0498272677
E-mail: paolo.tarolli@unipd.it
CV (english), CV (italian), CV (chinese)
PRINCIPAL INVESTIGATOR – Earth Surface Processes & Society Research Group (https://www.linkedin.com/in/earthsurfs/)

POSITIONS
■ Full Professor – Dept. of Land, Environment, Agriculture and Forestry (University of Padova)
■ Visiting Professor – Dalian University of Technology (PR China)
■ Adjunct Professor – Alexandru Ioan Cuza University of Iaşi (Romania)
■ Adjunct Professor – University of Georgia (USA)

LEADERSHIP
■ Vice President – Soil and Water Conservation division, Italian Association of Agricultural Engineering (AIIA)

INSTITUTIONAL RESPONSIBILITIES
■ Scientific Coordinator – joint academic cooperation between Beijing Forestry Univ. and Dept. TESAF Univ. of Padova
■ Coordinator – Commission for the 'Third Mission' & Communication of the Dept. TESAF at Univ. of Padova
■ Member – Teacher-Student Joint Commission for the School of Agriculture and Veterinary, Univ. of Padova
■ Promoter – Joint-PhD program between China University of Geosciences and Univ. of Padova
■ Scientific Coordinator – MoU between China University of Geosciences and University of Padova
■ Scientific Coordinator – MoU between Massey University (NZ), University of Lincoln (UK), Univ. of Padova
■ Board Member – PhD Program Land, Environment, Resources and Health, Univ. of Padova

EDITORIAL POSITIONS
■ Chief Executive Editor – Natural Hazards and Earth System Sciences (Copernicus)
■ Associate Editor – International Soil and Water Conservation Research (Elsevier), Land Degradation & Development (Wiley), Remote Sensing (MDPI)
■ Editorial Board Member – iScience (Cell Press), Earth Surface Processes and Landforms (Wiley), Anthropocene (Elsevier), Geography and Sustainability (Elsevier), Journal of Mountain Science (Springer), Heliyon (Cell Press)

RESEARCH PROJETS
■ Sustainable management of water and soil in agriculture (Land Reclamation Authority of LEB) 25,000€ (PI)
■ SOiLUTION SYSTEM (EU rural develop. program – Veneto Region) 450,000€ (Scientific Coordinator, co-PI)
■ FITOCHE (EU rural development grant – Veneto Region) 300,000€ (PI of WP4)
■ TerrACE (EU H2020 ERC-AdG) 2,600,000€ (PI of WP1)
■ ViTe (Univ. of Padova) 60,000€ (PI)
■ HighLandDEM (ENVIMED French cooperation initiative) 18,000€ (PI of WP2)
■ CPDR147412/14 – Artificial drainage networks evolution in Veneto floodplain (Univ. of Padova) 46,666€ (PI)
■ NIP (POR FESR) 608,024€ (team member)
■ CPDR122903/12 – Use of high resolution topography for the automatic definition of geometric elements of the hydrographic network (Univ. of Padova) 22,946€ (PI)
Google Scholar, SCOPUS, Publons, ORCID
Publication metrics: Google Scholar (h-index 47, total citations 7409), SCOPUS (h-index 40, total citations 5407; average 8.8 papers/yr and 318 citations/yr; in the last 5 years 17 papers/yr and 749 citations/yr).

Ranked in the list of 100,000 top world's most cited scientists: rank no. 87939 for career in all disciplines (top 0.65% in the category geological & geomatics engineering); rank no. 17402 in all disciplines for single year 2020 (top 0.27% in the category geological & geomatics engineering excluding self-citations), source Elsevier BV & Stanford University.

152 articles (4 invited review) published in international peer journals and books, 3 edited books, 36 invited talks at international meetings (EGU, IGC, AAG, ISPRS, RGS-IBG, AOGS, Soil Science Society of China) and academies (e.g., Princeton University, EPFL, Beijing Normal University, Dalian University of Technology, AgroParisTech, Massey University, Tongji University, …), and 195 presentations at international and national conferences.
Prof. Paolo Tarolli Media Impact
Public events
National Magazines (flood events in Veneto Region and human impact)
National Magazines (Nutria damages along drainage networks of Veneto Region)
National Magazines (Wildboars damages in agriculture)
Radio
TV
Blog
Expert in digital terrain analysis, earth surface processes analysis, natural hazards, geomorphology, hydro-geomorphology, lidar, structure-from-motion photogrammetry, GIS; new research directions include the analysis of topographic signatures and impact of human activities and climate-change, focusing on agricultural landscapes & land degradation.
Humans-Earth interactions; Soil and Water Resources Management; Soil and Water Conservation; Agricultural impact on water resources; Effects of urbanization and technological innovation in agriculture; Earth-Surface Processes analysis through high-resolution topography; Land Degradation; Landslide and erosion processes analysis; Digital Terrain Analysis; Lidar applications; Structure-from-Motion photogrammetry, drones.